Job Seekers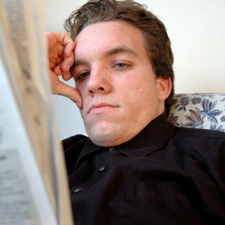 "One way it helps a lot is in the job search. I had interviewed at a company that really seemed to like me. I told one of the guys I'm staying with about it, and how good it looked. But I guess he misunderstood me, 'cause they called about a week later to offer me the job, and he told them I'd had another offer. By the time I found out, and tried to straighten things out, they'd already hired their second choice.
"But now, with "PhonePlusPlus, that won't happen. Genie* won't give out any information to callers on her own - only what I want. And she'll reach me or take the message correctly, without me having to worry about someone else playing the message or losing it.
"I also have my PhonePlusPlus email, which helps me get out resumes and emails to hiring managers. I can use just about any web browser equipped PC to do that too. I don't have to rely on a friend - just go to the library or internet café and use theirs.
"All in all, PhonePlusPlus has been a big step back up on the ladder of life for me and I am very excited."
Privacy Policy Terms And Conditions
Copyright © 2007 AllCom. All Rights Reserved.
*The Genie Personal Assistant, Genie Number, Genie Mail and calling card services are provided on the AllCom Universal Office platform.