About AllCom
All Communications - All Commerce - All Communities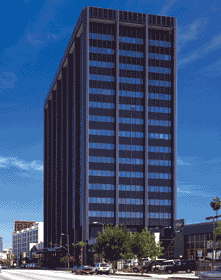 AllCom, a Nevada corporation incorporated in 1997, set out to design and fully develop a proprietary mix of hardware and software that integrates three powerful technologies into one seamless service: Telecommunications, the world's most universal and interactive communication medium; and the Internet, the world's most powerful information medium.
AllCom developed the Universal Office, our proprietary soft switch, which integrates those three key elements on a single platform, running over GenieNet, a global private voice-over-IP network. Genie™ is the personality of the Universal Office on the phone and online.
From New York City to Seattle, from Miami to San Diego, from Houston to Minneapolis, from Boston to Salt Lake City, AllCom provides Local Service in over four thousand cities and communities, in 139 area codes reaching across 1586 Rate Centers in 29 states and Washington DC. Approximately 85% of the people in the United States can reach Genie - and YOU - with a local call.
AllCom's unique International Public Access Network enables you and your friends, family members and business associates, to reach your PhonePlusPlus Universal Telephone Number FREE OF CHARGE, as a local call, from over 5,000 cities and communities in North America, and forty countries on five continents around the world.
The Mission
To concentrate on providing services based on added value, enhanced telecommunications, and information to businesses, professionals and consumers.
To focus on the type of services which can be dispensed through the use of telephones, the internet, VoIP, ATMs, fax machines, and wireless devices.
To concentrate in three specific fields:
Unified Communications
The Internet and Information based services
To originate and/or private label all services and products to be marketed, either directly to the end users or indirectly through resellers and marketing alliances.
To develop services for the local, national and international markets made available to customers, 24 hours a day, 365 days a year through a touch-tone telephone, ATMs, VoIP, and the internet.
To structure the revenues generated in the form of residual income, transaction or monthly fees as residual income. When possible, these fees would be prepaid or collected via electronic funds transfer and other forms of automated billing.

Copyright @ 2007 AllCom. All Rights Reserved.
*The Genie Personal Assistant, Genie Number, Genie Mail and calling card services are provided on the AllCom Universal Office platform.